Early bird price until 2022: € 9.50 per e-book
QFWF Friends and Early bird price until 2022: € 7.50 per e-book
Can be downloaded as an e-book or as a full-colour PDF after purchase
Intercultural storytelling bundles
Story collections from cultural storytelling traditions from North, South, East, West
Dutch and/or English editions
Multilingual editions
Available soon
Dieren Wijsheid uit Noord, Zuid, Oost, West (NL, November, 2021)
Wisdom of Animals ― North, South, East, West (EN, November, 2021)
Buddha as an Animal (EN, 2021)
Panchatantra and other tales (EN, 2021)
Madagaskar, land van orale cultuur lemuren en kameleons (NL, 2022, in progress)
Ghanaian Animal Tales in intercultural perspective (EN, 2022, in progress)
E-book prices
€ 12.50 per e-book
QFWF Friend € 9.50 per e-book
QFWF friends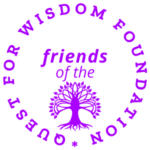 If you like to help realizing the goals of the QFWF:
please become a QFWF friend!
Dialogue and games
Art dialogues for education and pleasure:
Masterclasses and teaching modules
Intercultural lesson for Basic education: Animal wisdom for citizenship education
Teaser can be downloaded from November 2021 after a donation of € 5.50.
See for information. 
Masterclass Intercultural Communication: based on Adinkra — intercultural communication game
For information and registration see — Adinkra
Masterclasses and workshops on the Intercultural Art of Living: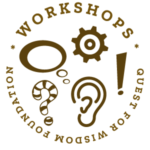 Donations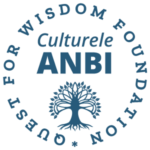 Through your financial and substantive contributions the QFWF will be sustainable!
The QFWF has a cultural ANBI status
What that means according to the tax authorities in the Netherlands is explained here: public benefit institutions/cultural ANBI.
Because the QFWF has a cultural ANBI status, there is an extra tax advantage, because an extra donation deduction applies.
2021-09