Life Lessons from Mole, Fox and Horse
Based on a story by Charlie Mackesy
Retold by Erfan Pourmohammadi
Charlie often feels alone in life, until he comes across Mole who seems particularly passionate about pie. The two start a friendship; and when Charlie opens up about his fears, Mole manages to reassure him with his light hearted view on life.
On the way, they encounter Fox, caught in a trap. They free Fox, who then joins the companions. Then they see Horse, who has managed to hide its talents from others for a long time.
The four friends are going on a journey, all moving towards change ….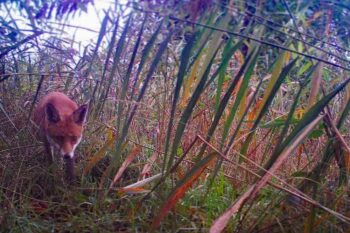 They tell each other life lessons ….
"Is there a proverb you really like?"
the boy asks.
"Yes",
says Mole.
"What is that?"

"Eat cake if you don't succeed the first time",
Mole replies.
"How cool, does it work?"

"Always",
says Mole.
"I am often insecure because I am too small",
Mole sighs.
"Yes, but all the big differences are made by little orphans",
says Horse.
"What do you want to be when you grow up?",
the little boy asks Mole.
"HAPPY, I WANT TO BE HAPPY"
exclaims Mole.
The little boy responds:
"I don't think you understand the question."

"No, you don't understand life, I think, "
says Mole.
The young one asks Horse:
"What do you think success is?"

"Love",
says Horse.
"To be enveloped in love is the greatest success in life."
The little boy asks Fox:
"What's the bravest thing you've ever done?"

"I yelled: HELP HELP!",
says Fox.