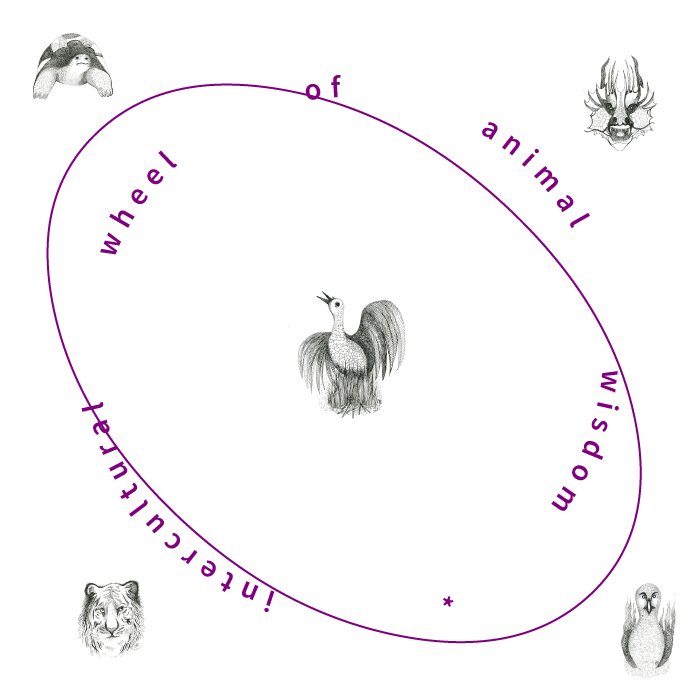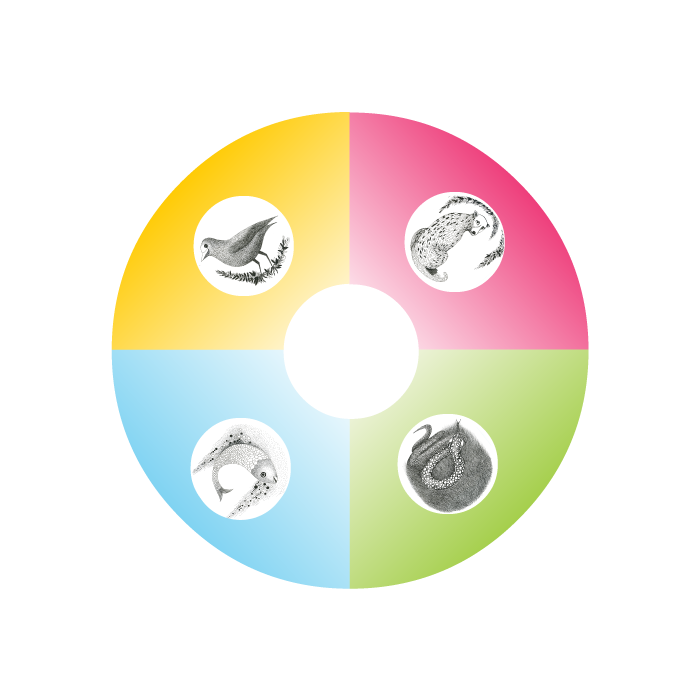 Welcome to Animal-wisdom.org!
On this brand new website the Quest for Wisdom Foundation (QFWF) brings you a collection of animal wisdom stories, collected from storytelling traditions from around the world.
Traditional tales and myths, ancient legends, as well as original content and artwork and other forms of expression ― like poems, dance and music ― help you to unlock your own connections to the ancient wisdom of animals. Thereby, you discover and develop your own hidden wisdoms… through the Intercultural Wheel of Animal Wisdom!
So often, as an educator, we want to steer the conversation in a certain direction: with these materials, readers and participants alike come to their own natural conclusions based on ancient stories and timeless wisdoms that achieve these goals without pushing or having to steer the participants.
Narrative and artistic expressions of animals ― creatures living in their element ― embody an elementary art of living.
The QFWF storytelling program, Animal Wisdom, aims to collect animal wisdom stories in artistic and narrative forms from diverse cultures in order to develop appealing materials for inter- and transcultural education.
Animal-wisdom.org is an initiative of the Quest for Wisdom Foundation (QFWF).
The aim is to promote interest and understanding of different cultures and to highlight the relationship and influence of cross-fertilization between the wisdom traditions.
Our goal is to contribute to an inclusive society that embraces the beauty of being different, while understanding the similarities we all share, including with animals!